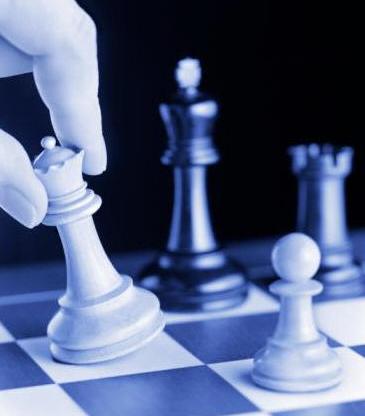 Winning Wisdom Workshops
In the game of chess the queen is considered the most powerful piece. A pawn is considered to be an easily sacrificed piece. However a pawn can be promoted to queen. So it is in sales. When a salesperson learns the finesse of the game she can promote herself to the most powerful piece in the business game.

Winning Wisdom Workshops are created for the person who wants to take charge of their career and personal life. This series of workshops will introduce you to techniques used by the most successful business professionals to achieve more.

Our weekly program allows you to put knowledge into practice through creative and interactive role-play, implement new skills in real-world activities and reinforce lessons learned.

Students of winning wisdom workshops come from various professions including: accountants, architects, attorneys, business to business sales people, corporate executives, designers, direct selling professionals, engineers, entrepreneurs, and financial planners. They sell products and services that range from "have-to-have" to "nice-to-have" to the "ultra-extravagant."

Whether you sell a luxurious impulse item or a bottom-line necessity, you will find a series or program for you and your team.

Are you seeking sales wisdom? Wisdom is not cleverness, nor is it derived from books alone. Wisdom pursues the best ends by the best means. To gain wisdom takes a long-term commitment to integrity, delight, excellence, quality, & desire for learning. McGavick Interactive is about actively developing strategic relationships, not hit and run sales.
Winning Wisdom Workshops are McGavick Interactive Training's core on-going training program. This series of classes designed to develop selling skills in all areas of the sales process includes: goal setting, cold calling, networking, presentation skills, negotiations, customer service and follow-up. In this series you will learn beginning to end how to develop a go-to-market strategy, master and implement a selling system, and hold yourself accountable to reaching your goals. Workshops are presented in a "live exchange format," the facilitator interacts with students personally, challenging them to grow and thereby empower themselves to become successful in every area of their lives.